Work
Coelacanth Designs Journal
Website Design Mockup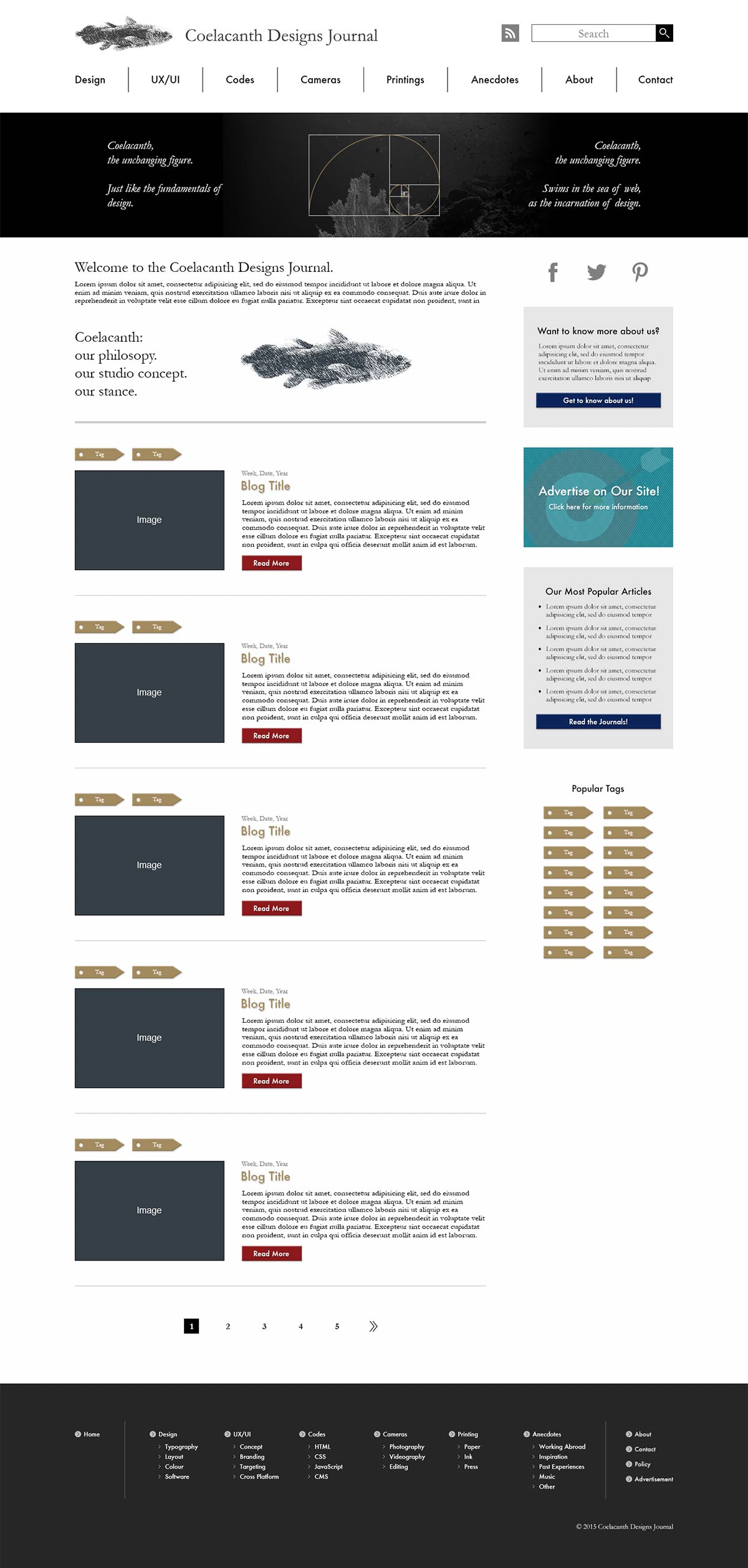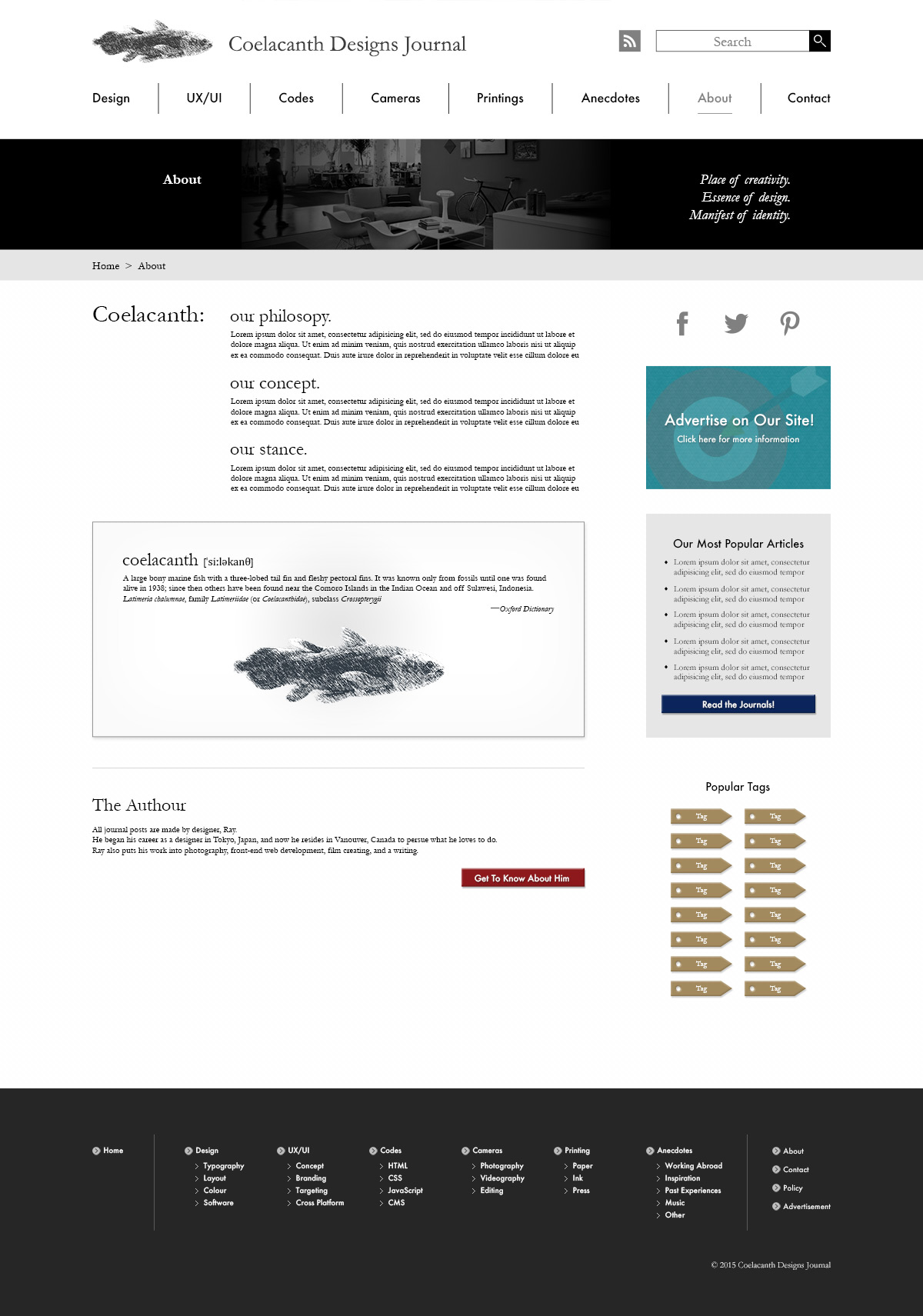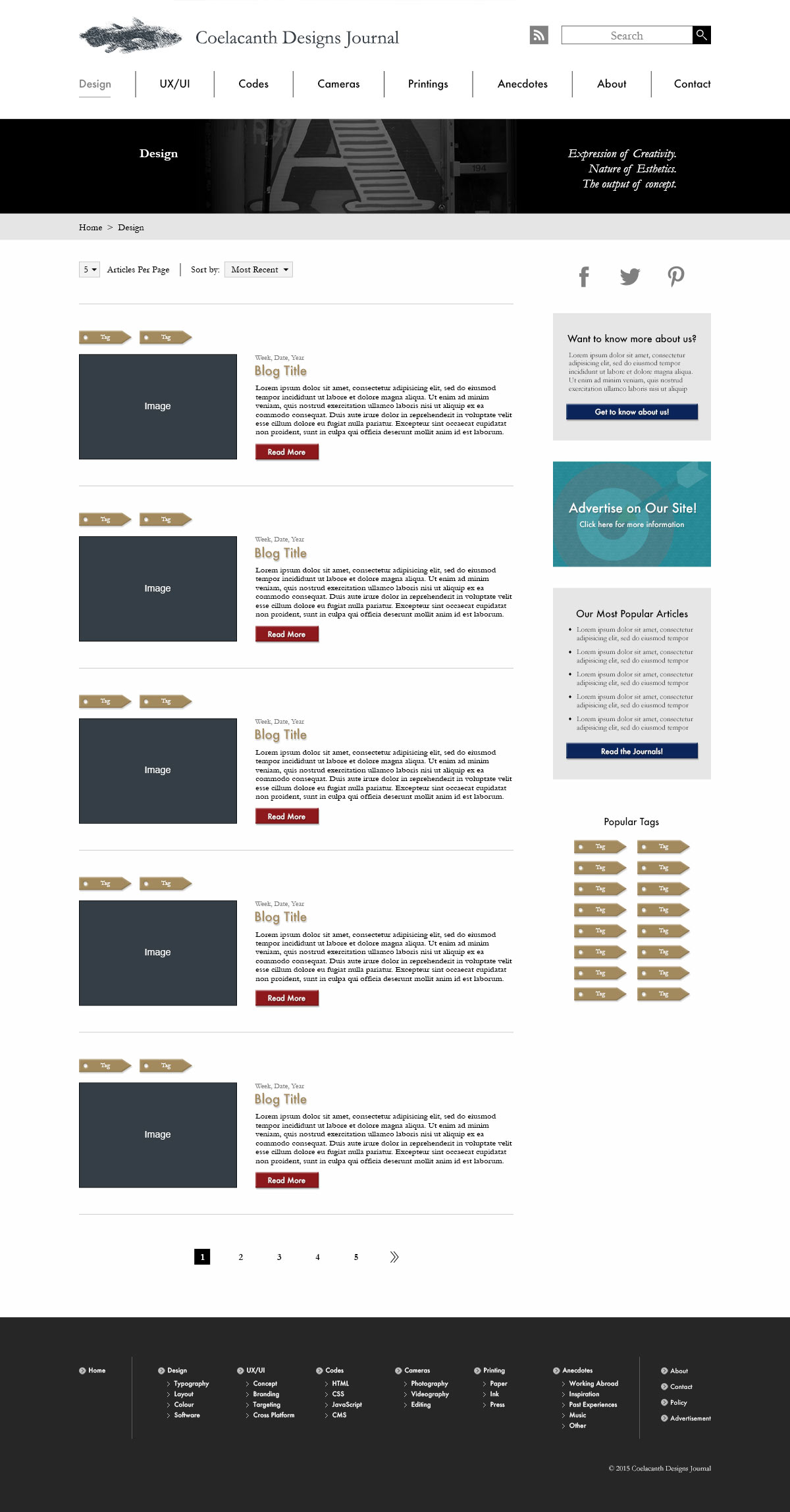 Coelacanth Designs Journal is a personal blog website that I am current working to build.
This is a website design mockup which will be the base of the actual live site. Along with my medium articles (which are written relatively in a subjective manner), I am planning to write mainly about industry stories based on my experiences or tips on design topics and web related topics (which will all be written more in an objective manner), directed towards web designers and web developers around the world.
Also, I plan to occasionally write about my other fields of expertise such as photography, videography, printing, as well as my experiences and tips as a global designer.

The website has a brand identity which symbolizes "coelacanth".
Coelacanth is a type of a rare fish that was recently (within the past 100 years) found with an unchanging appearance from approximately 400 million years ago. Since they were only found as fossils until just recently, coelacanth is often referred to as the "living fossil".
The core concept of the brand identity of Coelacanth Designs Journal is derived from this living fossil. The blog website aims to bring through the belief of immutable design aspect, and coelacanth which stayed unchanged for 400 million years, is the representation of the website concept.
However, this does not mean that the journal topics won't follow the latest trends on web technology . As coelacanth lives through today by adapting to the environment, so will the website. Coelacanth Designs Journal will stay sensitive to any new technology that could enhance our creative experience.
Ongoing project as of 2016
BRANDING / ART DIRECTION / DESIGN