Work
Spyence
Graphic Design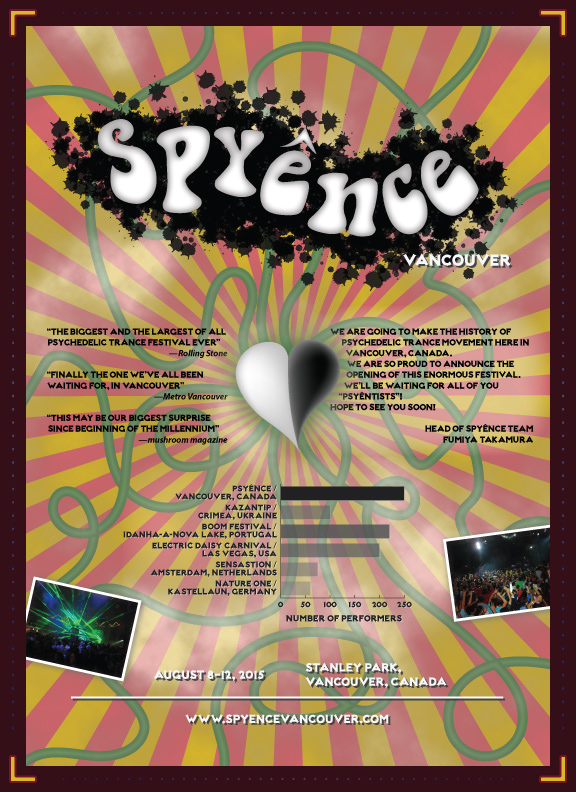 This is a poster design for a fictitious event. The poster was designed based on the hearing done with a (fictitious) client.
The event is for phychedelic-trance, an EDM music genre. It is assumed to be hosted in Vancouver, and the client gave some instructions on how he wanted the design to be done.
The name "Psyence" is a combination of "psychedelic-trance" and "science". The concept of science is brought in to demonstrate the chemistry the music is able to produce. The heart in the center of the layout demonstrates this chemistry concept, with two sides residing within this one object. Also the tubes that come out of the heart shows the connection of people that could be established in these kinds of music events.
Created in 2015
BRANDING / ART DIRECTION / DESIGN